Don't weight for your shelving..
Our medium and heavy duty retail shelving holds up to 250lbs per shelf and is perfect for liquor departments, warehouse stores, heavy goods, ethnic food aisles or any area of your store that requires strength and style. With some of the quickest turnaround times in the industry, we can help you fulfill your shelving needs in the short term or long term.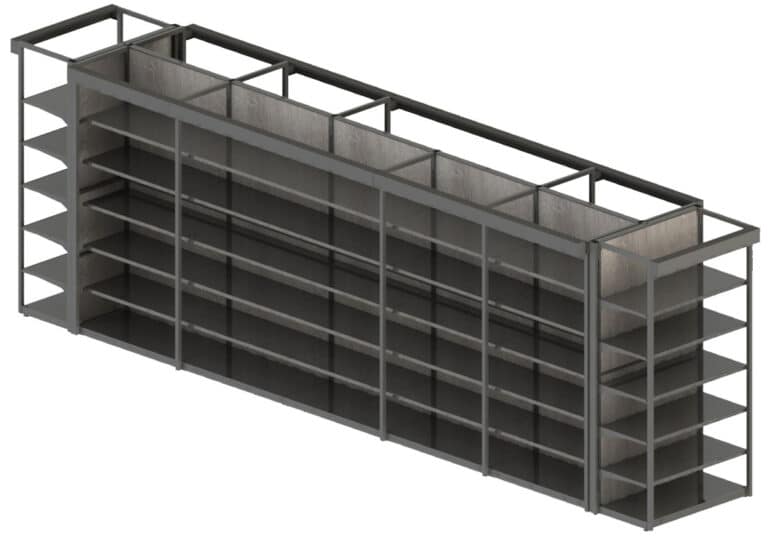 Retail shelving features: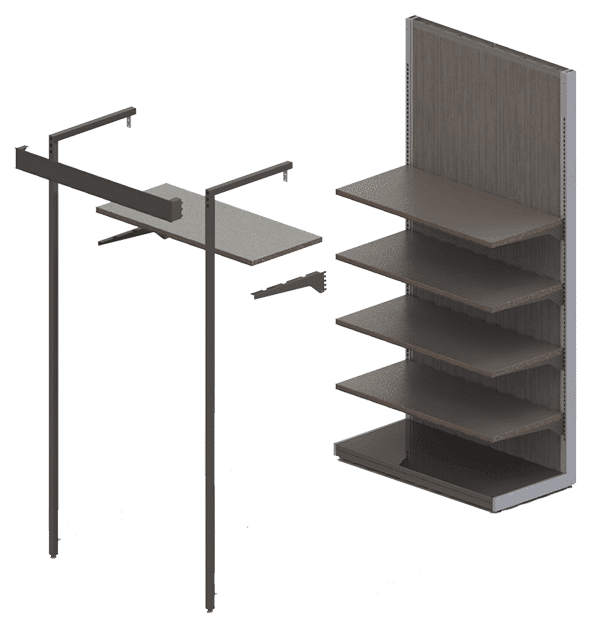 Knockdown for efficiencies in transport and storage
Heavy duty shelves hold up to 250 lbs each



PTM's on shelves and base deck for consistent signage



3.5″ high continuous base decks for additional merchandising flexibility



No legs separating each base deck



Outriggers for aesthetic appeal, but are not necessary for structural support


Heavy duty levelling legs in the base, uprights and outriggers ensure that everything is level even if your floor is not



LED lights can be magnetized to bottom of shelves and valances



Valances display 4.875″h x 48″w category signage


A variety of colors are available in a powder coated finish
We've got fresh ideas for display merchandising for every department of your grocery store. Get inspired today!
If you can dream it we can build it. Discuss your project with one of our qualified staff.